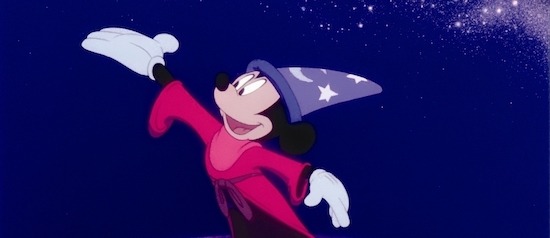 SCREENING
Fantasia
(Eleven uncredited directors) 1940, 124 mins. DCP. Walt Disney put it all on the line for this passion project combining his love of cartoons and classical music. Though the result baffled many in its day, Fantasia went on to be one of the most beloved, influential films of all time. Set to works by Bach, Tchaikovsky, Beethoven, Stravinsky, and more, the wordless, exquisitely hand-drawn segments that make up this ambitious masterpiece constitute a high point in animation.
Tickets: $15 / $11 seniors & students / $9 youth (ages 3–17) / $7 MoMI members. Order online. After
your purchase
(limit 4 tickets per order),
an electronic ticket will be sent via email to facilitate contactless check-in; seating will be assigned upon arrival on a first-come, first-seated basis. Learn more here.